The fund is administered by a committee consisting of the President of the COAMCC, the Central Representative, the Mayor's Court Clerk of Groveport and a COAMCC member selected at large. The fund provides grant money to cover registration fees and accommodations for any of the three trainings offered in Ohio. To be eligible, the registration form must be filled out completely (click link below). Recipients of the grants will be notified within a week of the deadline to apply. A Clerk may use this program only once during their career as a Mayor's Court Clerk. For more information, please contact:
Rochelle M. Coleman
Clerk of Court
City of Groveport
655 Blacklick Street
Groveport, OH 43125
Phone: 614-830-2043
Fax: 614-836-1953
Judy Penn Memorial Education Fund
Judy was a founding member, past President and Vice President of the Association of Mayor's Court Clerks of Ohio, charter member of Central Ohio Mayor's Court Clerks Association and Chairperson of the AMCCO Education Committee 1996-2003.
Judy assisted in the development of the Mayor's Court Certification Program through Kent State and was instrumental in establishing the New Clerk Training.
The Judy Penn Memorial Education Fund was established in 2003 by the Central Ohio Association of Mayor's Court Clerks as a tribute to Judy's many contributions to the education of Clerks and to provide training to Mayor's Court Clerks throughout Ohio who may be unable to afford these important educational opportunities.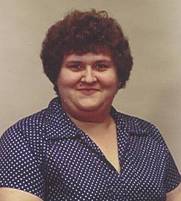 Judith A. Penn
1942 – 2003
Clerk of Court
Village of Groveport
1978 – 2003